Contact Milo
The Milo Foundation
PO Box 6625
Albany, CA 94706

Email: info@
milofoundation.org
Milo Point Richmond
220 S Garrard Blvd
Point Richmond, CA 94801
510-900-2275

Adoption Hours
Wed-Mon
11am-5pm

Volunteer Hours

7 Days a Week
7am-7:30pm

Volunteer
Orientations
See our Contact Us
page for Volunteer
Orientation info
The Milo Sanctuary
Milo runs a 283-acre Sanctuary in Mendocino County
707-459-4900

Shop at Amazon
Shop at Amazon through Amazon Smile and help Milo at the same time!
A portion of your purchase price benefits the Milo Foundation.
Bookmark this link
so your Amazon shopping helps Milo!
Milo Partners with Pet Food Express
There are things we need for our animals at Point Richmond and the Sanctuary. You can shop for needed supplies for Milo by clicking the Pet Food Express logo below. Designate Milo as your purchase recipient, receive a 20% discount and free shipping.

The animals thank you!
Shop at iGive.com
Shop at one of the over 400 name brand stores at iGive.com using the link below, and Milo will receive a percentage of each purchase.
Milo Point Richmond is processing adoptions
BY APPOINTMENT ONLY

11am - 5pm Wed - Mon (closed Tuesdays)
---
The new Milo Foundation website
is now online at milofoundation.org
Please Note: This site, milofoundation.com, is no longer current.
Staff and Volunteers need to sign in to access archives.

---
A Milo Update from our
Founder and Director Lynne Tingle

Dear friends of the animals - and Milo,

Milo is doing our best to bring you some unconditional love, happy diversions,
oblivious joy and reasons to carry on, to play and to get outside with a buddy
who is safe to hug! We care about the safety of our staff, volunteers, fosters
and adopters and have taken measures to keep people and our animals safe,
and we ask that ALL who wish to foster or adopt maintain social distancing.

During this difficult time we have pared down our animal care team, and we
are struggling financially. The future of Milo is at risk and we hope those who
can will MAKE A DONATION now!

We are updating our adoptable animal biographies and bringing many down
from our Sanctuary to Milo Point Richmond!

Here is Layla, and CLICK HERE to see more.

Layla




Wishing you and yours safety and good health,



---
Please look at our Wish Lists
to see if there might be something
you can help us with!
Between the Milo Sanctuary
the Milo Point Richmond Adoption Center
and foster homes, we care for and feed
more than 350 animals EVERY DAY!


Thank you!

---


VOLUNTEERS
have been stepping up to
HELP THE ANIMALS!


Our chief cuddler Diane

welcomes Timon and Pumba

with loving arms,

as she does so many

There are many ways volunteers
can help the animals at Milo!
We will resume volunteer orientations
when we are able.
---
Help them move forward
when you can't be there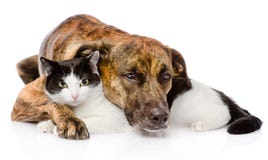 Remember to plan ahead for your animals, should they outlive you.

Don't leave them to the unknown, if family or friends can't keep them.
Milo is here to help.
Click HERE for our Planned Giving and Bequests information.
---


(via Credit, Debit or PayPal)


Donate Your Vehicle to Milo (Running or Not!) with Car Donation Services!
New Arrivals:
CEDAR: Cat, 2 yrs. 5 mo.

SPRUCE: Cat, 2 yrs. 5 mo.

BIRCH: Cat, 2 yrs. 5 mo.

MAGNOLIA: Cat, 2 yrs. 5 mo.

LILAC: Cat, 2 yrs. 5 mo.

BAYNE: Spaniel, Mix, Male, 4 yrs. 2 mo.

HAWKINS: Australian Cattle Dog, Mix, Male, 4 yrs. 3 mo.

MALLORY: Australian Shepherd, Mix, Female, 3 yrs. 8 mo.

ANASTASIA : Australian Cattle Dog, Female, 4 yrs. 3 mo.

JACKIE: Chihuahua, Mix, 3 yrs. 9 mo.

Breed: Australian Cattle Dog - Shepherd Mix
Gender: Male&nbsp&nbsp&nbspAge: 13 yrs. 2 mo. (est)
Milo ID: 14388&nbsp&nbsp&nbspCurrent Location: Sanctuary
Ollie is extremely smart and knows and follows several commands. He gets along very well with female dogs and most males, but would likely prefer not to live with an alpha male. He is a very interactive and friendly boy who is extremely loving and active. He was adopted by a couple that absolutely adored him, but he started having a problem in the home that they had to admit to themselves that they did not have the experience needed to help him over come it. Ollie was wonderful with people when out of the home, but started showing a relatively common herding breed trait of being uncomfortable with new people entering the home once he was settled in. In this case it was namely the mother to his adopter that he was uncomfortable with and on two occasions did nip at her heels when she came through the door. It was not a serious bite by any stretch, but enough to have the mother say that she would not come to visit while he was still in the home. The couple was heartbroken, but had never had a herding breed dog or worked with an issue like this so they had to make the tough decision to return him to us so that we could find him a better fit.

Ollie is really a great boy, who is just waiting for a home that will teach him that it is not his job or right to be in control of the comings and goings of guests. He needs to be taught that he does not have to worry and that you have it under control. If you are looking for a highly intelligent, devoted companion and feel that you have a low key home and are ready and willing to help him through this one issue, please send applications to sanctuary@milofoundation.org

E-mail us at info@milofoundation.org

See More Photos of OLLIE